Being in Brussels
September 29, 2021
Oh, hey there.
It's been a while.
I'm currently writing this from my new home, Brussels. This year has been a bit of a whirlwind (for everyone), which is why it has taken me the bones of nine months to write something. Every time I sat down to come up with something to say, I just closed up.
But, here's to writing again (clink clink).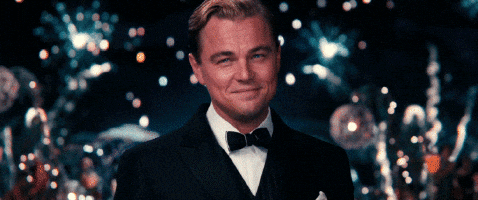 I'm currently halfway through the first week of my masters, with classes at two different Belgian Universities – the Flemish Vrije Universiteit and the French Université Libre. The course is proving to be pretty interesting so far, and it's so exciting to be back in Europe. Small things like bilingual street signs (after almost two years of daily life in English) make me happy. Among my almost-forty coursemates, there are twenty four different nationalities. This diversity, the mix and clash of different languages, the constant influx and outflow of people; these things I consider the backbone of European cities. It's nice to be once again surrounded by the smells of fresh baking and Savon de Marseille laundry detergent (which always reminds me of continental Europe).
So, this rather delayed post is going to be pretty short (hopefully it won't be another nine months until the next one). Rather than writing a lengthy description of life in Brussels, I have put together a list of the things I noticed, laughed at, or liked most, since arriving. If you agree with any of these points, or if you have any other things you'd like to add, then let me know in the comments below!
The beers are HELLA strong
Seriously, they actually scare me a bit. Shortly before leaving Ireland I did a stint of not drinking any alcohol at all, so you can imagine my reaction to the fact that it is practically impossible to find a beer which is less than 5% here. I did find one, but it was peach-flavoured and very sweet, so you can only really have one anyway or you'll be running around on a sugar high for the whole evening. I picked up what I thought would be a light, radler-style beer at the shop the other day and only realized when I got home that it was in fact a triple-hopped Citra IPA – not the light, citrusy beer I had hoped for – which was 9.5%. Woops. I genuinely was quite intimidated by it so I kept it in the fridge for a few days until I felt ready to take it on: Molly vs Belgian beer, part 1. They are tasty, though. Tasty, but deadly.
There are some very interesting statues
So, there is a wee theme going on when it comes to Brussels' statues (see what I did there?). If you didn't get it – there are literally three pee-themed statues. Yup. The most famous one, Manneken-Pis, is a little boy, but there is also Jeanneke-Pis (a little girl) and Zinneke-Pis (a dog). However, in my opinion, these are overshadowed by the above statue on my university campus. I took this photo, and it is now my screensaver because I just can't stop looking at it. Captivating stuff.
The city centre is incredibly beautiful
Of course, other parts are lovely too. But la Grande Place at night is just spectacular. With all the majestic buildings lit up, it is dream-like. Even better observed with a delicious waffle/some delicious fries in hand.
The parks are great
There are lots of pretty green spaces and parks dotted around the city. I wish I had been to more of them up until now, so that I could describe them better, but alas, I have not. But it is so nice to have some green amongst the concrete, and to always be in close enough vicinity to a tree.
The eggs in my local supermarket always seem to run out at about 1pm
This probably isn't a very interesting fact to you, but I find it very strange and I just wanted to share. I don't know what kind of egg-thieving operation is going on, but three times I have tried to buy eggs in the afternoon, to no avail. The only ones left were the huge trays of about 24 and while I really like eggs, I have my limits. Anyway, if you are planning on moving to Brussels and you are a fan of eggs, then consider yourself warned.
I hope you enjoyed these random musings about the wonderful city of Brussels as much as I enjoyed writing them. Again, please feel free to share any thoughts below, or by reaching out to me. Until next time,
You May Also Like
January 21, 2021
September 5, 2020
May 6, 2020